Ruta de Petroglifos / Route of Petrogliphs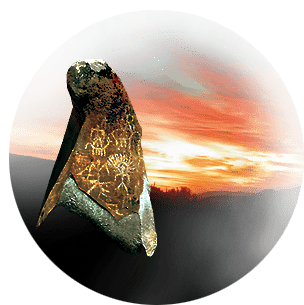 Uno de los patrimonios culturales más importantes de la zona, es la gran cantidad de petroglifos ubicados en las zonas aledañas a la ciudad. Sitio arqueológico «Rincón de las Chilcas» es una de las reservas con vestigios molles y diaguitas, mejor conservadas de la región.
Route of petroglyphs: one of the most important cultural patrimonies of the zone, is the great amount of petroglyphs located in the zones bordering to the city. The archaeological site «Rincón de las Chilcas» which is one of the reserves with vestiges molles and diaguitas, better conserved in the region.